Top Tips When Planning Your Build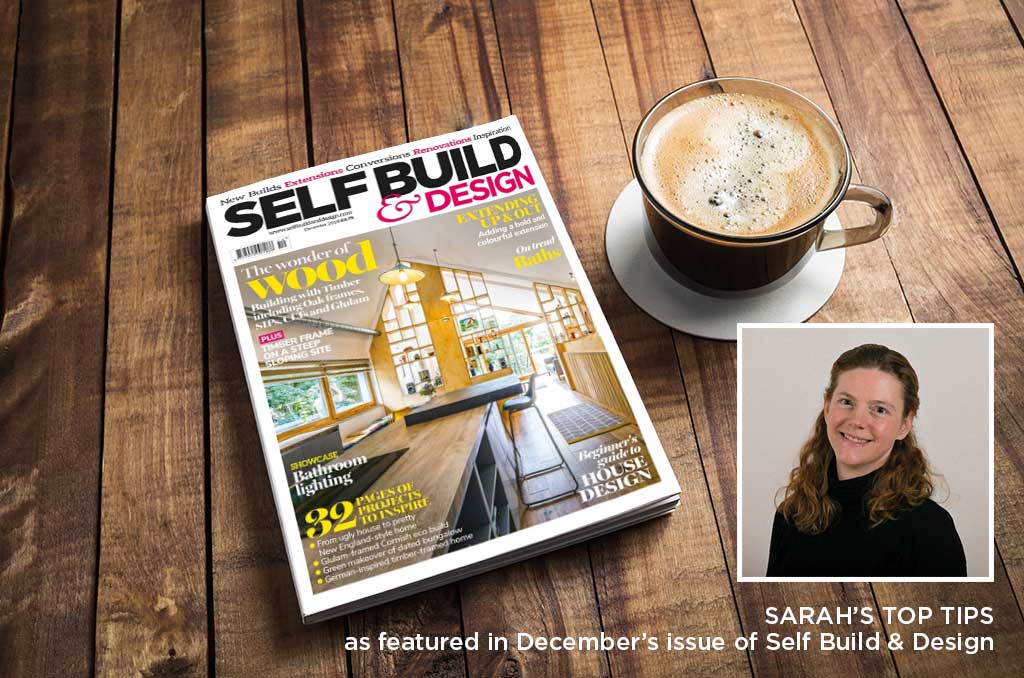 Before buying a plot or even securing finance, the most important job for the self-builder is setting a budget. Unless money isn't an object, spending your budget to its best effect will be central to the perceived success of your self-build home. When choosing timber frame here are five considerations that could significantly impact your budget pre or post-completion.
Self-Build Timber Frame – It doesn't have to cost the earth
Wood is a light material with a high strength to weight ratio. It's easy to work with using simple tools and can be engineered making it a highly versatile building material that lends itself to innovative design possibilities and stunning architecture. A wow-factor architect-designed project is not a problem for timber frame. But if you're planning to build a typical family home with cost efficiency factored into the design, then do your homework to find out which manufacturers have an in-house design service. Some offer standard design packages and others will help you achieve a bespoke design that meets your aspirations for living at a fraction of the cost of appointing an architect. Some in-house design services will work out free of charge should you proceed with a timber frame kit order. This could save you anywhere up to 12% of your total build cost which can be ploughed back into the fabric, specification or interior of your new home. Remember though, if you want an innovative, design-led home utilising the latest materials and worthy of an award or two then you're well advised to seek out a good architect.


Pennywise pound foolish
When comparing quotations from timber frame manufacturers there is the temptation to see whether a local joiner can 'stick build' your home for less. An inherent benefit of timber frame is its offsite manufacture. Prefabrication allows for controlled, precision engineering meaning the frame is produced to exacting standards and in line with quality assurance procedures. You can be assured of your kit's quality before it arrives on site. It will also be designed and manufactured for speed of erection (in just two to three weeks, subject to the complexity of the design). In contrast, a sole trader joiner is unlikely to have a quality assurance scheme in place. Ultimately, it will come down to the individual skills of the joiner and their commitment to completing your project that will determine the quality of the build and timescales. Delays will have a knock-on effect and could mean you incur additional costs.
A lifetime of lower running costs
One of the major benefits of timber frame is the ability and ease of achieving high levels of thermal insulation. This is mainly because the core insulation layer in the dwelling is housed within the structure. In addition, multiple layers of insulation can be added to the structural fabric of the house to increase its thermal performance. Most timber frame companies will offer a range of U values. The better ones will be happy to create a panel to meet your own (or your architect's) U value requirements if you have a special detail in mind.
Speed can deliver dividends
Timber frame kits can be manufactured concurrently rather than sequentially, enabling it to be delivered to site 'just in time' upon completion of site foundations. With just a couple of weeks to erect your house to the wind and watertight stage you'll have much more control over your build schedule allowing you to factor in follow-on trades quickly thereafter, leading to considerable time efficiencies. A quick construction programme also has the potential to deliver cash-flow benefits if your project is designed to generate income.
How do I find a good manufacturer?
The Structural Timber Association (STA) is the 'go to' trade association for information on structural timber systems in the UK. Their Quality Assure Scheme can help you chose a timber frame supplier confident in the knowledge that they will have been subject to a rigorous independent audit process. A list of STA members can be found at structuraltimber.co.uk.

This article originally appeared in the December 2018 issue of Selfbuild & Design Magazine