Custom build vs self-build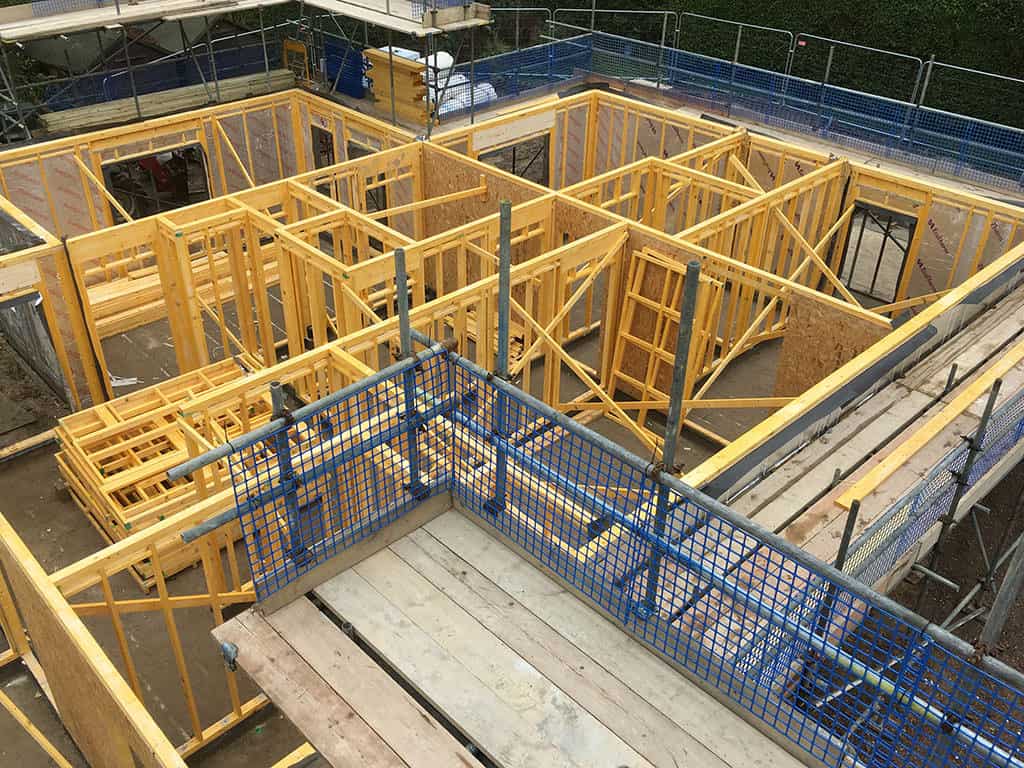 'Custom build' is a relatively recent term introduced under the UK government's Housing Strategy for England in 2011. Until then, the process of building your own home was universally known as 'self-building'. Confusingly, the terms are sometimes used interchangeably, but they're essentially two different routes to building a home to suit your individual needs.
Here's our take on the differences, to help you decide which route is best for you.
The National Custom & Self Build Association (NaCSBA) defines self-build as "projects where someone directly organises the design and construction of their new home". This is the type of project you might see Kevin McCloud talking about on Grand Designs, where the home owner takes an active role in sourcing and arranging contractors. Or, to quote NaCSBA again, "where people roll their sleeves up and get their hands dirty by organising or doing the physical work themselves".
In contrast, custom build homes can be achieved with a more hands-off approach, and are more typically 'key-in-the-door' solutions. Here, a developer does much of the work for you, including securing the site and managing the construction. It's perceived to be a less risky route to building your own home. The downside is that you'll often have to give up many of the cost benefits associated with self-building.

Generally, self-build is the more traditional way to build your own home. But the concept has moved far on from the days of actually building with your own two hands, largely due to the popularity of prefabricated timber frame supply. Pre-manufactured 'kit' packages coordinate a large element of the overall build process, making the role of project managing your own site a lot easier. However, many people see the role of coordinating the whole project as a step too far. This perception of risk helped to bring about the custom build route.
Various government initiatives have encouraged developers to purchase and prepare plots for new home builders, who then develop their homes guided or in some cases completely controlled by the developing party. The flexibility of building your own home through the custom build method depends largely on the flexibility of the developer, whereas in a self-build project it is controlled completely by the home builder. The benefit of perceived lower risk by custom building is arguably offset by the great flexibility possible in a self-build project. There are pros and cons for both routes.
As suppliers of flexible timber frame build services, Fleming Homes services both the custom and the self-build markets. Our traditional business model is based around providing ultimate flexibility to self-builders, to ensure their project is individually tailored to their needs. We achieve such flexibility by providing a large range of services (from initial design and planning to erection onsite), to help control the process of self-building, and we place a large emphasis on personal hand-holding to help mitigate the potential risks. Even though our services are conceived for the self-build market, they are equally transferrable to a custom build project for these reasons.
To sum up, self and custom build are two similar methods for building your own home, but are different in the way the process is coordinated. If you're risk-averse and strapped for time, then custom building may be the route for you. If you like complete control and have your heart set on a totally individual project, then self-building may be better suited. Whichever route you prefer, Fleming Homes will deliver a complete bespoke service for all your timber frame requirements, from design and planning regulations, to manufacturing and build.