Timber Frame Self-Build Cost Calculator
Estimate the cost of a new timber frame home with Fleming Homes using our cost per square metre calculator. Depending on your experience as a self-builder, skill set and available time, your build route options are set out below.
Estimating total build costs
With a timber frame self-build project, 'total build costs' means the total cost of completing your new home, excluding the cost of land. Self-build timber frame homes are typically constructed using one of three build routes.
Build Route 1 – All work is carried out by a main contractor.
Build Route 2 – You employ a project coordinator and a team of subcontractors.
Build Route 3 – You self-manage the project, and employ a team of subcontractors.
Fleming Homes has over 30 years' experience working successfully with self-builders on all these build routes.
Our service is tailored to your situation, and we provide clear practical guidelines to help you, whatever your needs and preferred level of involvement.
To discuss your individual project requirements with Fleming Homes, get in touch with our team.
How to use the cost calculator
Insert a floor area (include all of your storeys, so ground floor, first floor, second floor added together) and our cost calculator will return a ball park figure for the total build cost (excluding the cost of the land) relative to the three main build routes. The total build cost represents an estimated cost to finish the home to the moving in stage.
You'll also find a separate estimate for the cost of the timber frame and the cost to erect this. Please note that the separate 'timber frame kit only' estimate for the full specification does not include the cost of windows and doors.
Cost calculator results are indicative only and don't factor in variables such as geographic location, professional fees or extensive landscaping, they do, however, offer a great starting point. If you're unsure of floor area, use a design from our gallery to gain a better idea of the relationship between space and price.
For a more accurate quotation for your specific project, site and specification, please get in touch with Fleming Homes.
Use the cost calculator below to estimate approximate prices for (a) total build cost or (b) just the timber frame kit.
Cost Calculator ESTIMATES EXPLAINED
The total build cost estimates on the left-hand side of the calculator offer a price guide, subject to your choice of build route, and is based on June 2023 costs. The total build cost includes all the expenditure you are likely to incur on a typical self-build project from breaking ground to moving in. It should be noted however that every self-build project is different and the final build cost will reflect individual elements such as ground conditions, individual design details, and detail specification.
On the right, the calculator breaks down the timber frame package component within the total build cost. Choose either our full specification or our structure only offering and then add the cost to erect the kit or choose to erect it yourself.
Total build cost estimate
Total cost depends on many factors, including site slope, quality of finishings, and overall specification. Our cost calculator offers estimates only, and the calculations do not include the cost of the land, or factor in the site's geographic location, professional fees or extensive landscaping.
For a more accurate quotation for your specific project, site and specification, please request a quotation.
Timber frame kit only estimate
The cost calculator also provides an estimate for the timber frame kit only (the section of the cost calculator on the right-hand side). This cost is included in the total build cost estimate shown on the left. The full specification estimate includes costs for our timber frame 'kit', comprising the timber frame, plus insulation, plasterboard, and internal fittings (it does not include windows or external doors). For full details of what's included in our kit package, please refer to our Specification Brochure. The cost calculator also returns an estimated cost for the timber frame structure only (including only the materials that make up the structure of your new dwelling e.g. roof, floors, walls).
These figures are indicative only, and true costs will depend on the nature of your project. The quality and specification of a timber frame kit can vary enormously between companies, making it hard to compare quotes.
Please contact Fleming Homes for a more accurate quotation.
Other timber frame options
At Fleming Homes, we manufacture our own timber frames, so self-builders have three options to buy:
Timber frame structure only.
Timber frame with full specification (download our Specification Brochure.)
Timber frame with a bespoke specification.
For a more accurate quotation and to discuss your project in detail, contact Fleming Homes.
Calculating erection cost estimates
A budget of around £44m² will give you a ballpark to erect the structure of your home. Speak to our team for a bespoke erection price to achieve the wind and watertight stage.
Find out more about Fleming Homes erection services, or contact us for an accurate quotation for erection costs for your project.
Typical self-build cost breakdown
Here's how costs typically break down with a timber frame self-build home.
We've answered a wide range of common questions in our Fleming Homes FAQ section,
if you don't find the answer you're looking for, why not speak directly to us on 01361 883785.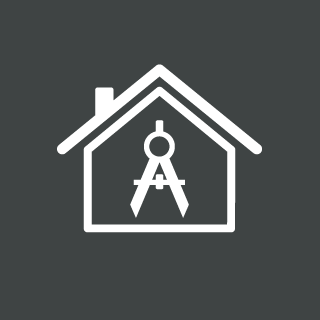 FREE DESIGN SERVICE
To work with us on your self-build design we only insist on one thing. You must already have acquired your land. The primary reason for this is that your design will be influenced by your plot. Orientation, solar gain, gradient, local vernacular, and surrounding properties will all have a role to play in shaping your design, so it's essential to work with this in mind.
To find out more about our design and planning service, just click on the 'read more' button below.