(with help from the specialists in self-build design for timber frame!)
Thinking beyond aesthetics to individual spaces for living – with you in mind.
Achieving the right design for your home is often the catalyst for turning an idea or aspiration for self-building into a real-life live project. We know how exciting this can be and want to make it easier and more straightforward to get started! With this in mind we offer two easy, no obligation design routes for you to choose from. The only requirement from our side is that you already own your plot.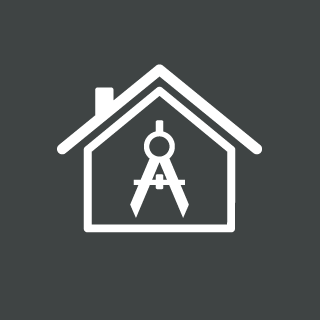 DESIGN FEASIBILITY (FREE)
Understand if your design ideas are feasible for your plot and budget
Starting from a blank sheet of paper, our quick sketch design service will translate your ideas for your home into floor plans along with two elevations. Practicality and cost efficiency underpin the approach our team will bring to your initial ideas. This option will provide you with clarity around the size and potential cost of your proposed design to help you assess feasibility. Our sales team will capture your brief for our designers to sketch up a design for your comments and revisions. Next steps? Make a revision or two and obtain a no-obligation free timber frame quotation. You can then choose to progress straight to our planning service or if you'd like to continue to work on your design you can select our Designed by You consultative design package.
RACHEL'S STORY
Rachel and her mum were keen to downsize from an old, cold house, to an energy efficient home and wanted to assess the feasibility of building in their back garden. Together we designed a 110m2 cottage in keeping with the local vernacular to achieve the best possible chances of a successful planning outcome. Their home has been designed to provide warm, accessible, accommodation downstairs for Mum, with upstairs living space for Rachel.
Our design service enabled Rachel and her Mum to answer fundamental questions about size, cost and style without fully committing to a self-build project. Exploring their key questions and eliminating any perceived risks through the design service process gave them both the confidence to get started and develop the plot with the design we had achieved.  Fleming Homes is now working with Rachel and her mum to steer the project through the planning phase.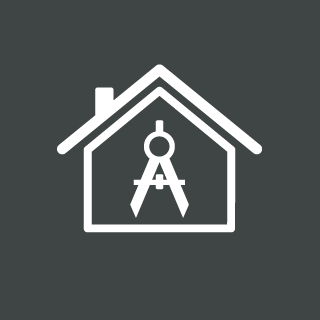 A consultative design experience that will turn your initial design ideas into fully considered architectural drawings
If you have already established that self-building on your plot is feasible with the budget you have available, you can meet with our designers online to really hone your design priorities as your plans for your home take shape. 100% customer-led, our designers will also share their expertise around designing for timber frame and value engineering. On completion you will receive a no-obligation free timber frame quotation.
CUSTOMER JOURNEYS
Flexible and online, our design concepting service was easy for Andrew to access from his home in the US, while planning a relocation to Scotland. Attracted to the NE03 design in our inspiration brochure, Andrew was able to propose a number of modifications to the design so that it was more in keeping with his plot and personal requirements. With help from one of our designers the design was quickly finalised, and Andrew's project transferred to our planning team to manage while he organised his move back to the UK.

Simon and Charmaine had a very clear vision for their self-build home and their design was completely customer-led. Benefiting from our design team's knowledge of space and construction, they were able to transform their ideas into a practical, structurally sound dwelling that ticked all their boxes.

Don't I need an architect to design my house?
No; not necessarily. You don't need to engage an architect to design your home, but many self-builders do choose to use one. If you already have architect's drawings we will happily provide you with a no-obligation, timber frame quotation. Alternatively, if you are keen to lead on the design of your new home you can opt to work with our in-house design team to create your architectural drawings; a route which offers many benefits. There are also advantages to engaging an architect, it will really come down to your personal preferences and your approach to your self-build project.
Explore the defining features of both design routes by clicking the arrows below.
Designed by You
We start from a blank sheet of paper to capture your ideas ensuring your home is truly bespoke (with a little help from us).
Designed by an Architect
An architect will start from a blank sheet of paper, but will tend to influence the design with their own styles and preferences.
Designed by You
FREE – we'd really like to give you an opportunity to get to know us better, so that you choose Fleming Homes for your timber frame.
Designed by an Architect
Designing homes is their primary occupation, so understandably there will be an associated fee.
Designed by You
Designed by You – so your own ideas will take the lead, not ours.
Designed by an Architect
Architects will introduce you to a range of design aesthetics, so if you don't already have a clear picture of what you want, then consulting an architect is a great place to start.
Designed by You
We design with timber frame in mind, taking account of the structural system and building in cost efficiencies through value engineering.
Designed by an Architect
An architect may design with various different build methods in mind.
Designed by You
Range of services under one roof following the design phase including planning and building regulations, certified engineering, through to timber frame design, manufacture, and erection.
Designed by an Architect
Can also offer a range of services under one roof following the design phase including planning, building regulations, and project management.
Designed by You
Experience led; established in 1986 we've designed 1000s of timber frame homes for happy customers. Read more about the benefits of working with our design team.
Designed by an Architect
Trained architects have completed 5 years of study and 2 years in practice. Experience levels will depend on the architectural practice you select.
Designed by You
No need to engage an architect. Once you are happy with your design, we can move straight on to helping you through the planning process.
Designed by an Architect
Architects often offer planning services too.
Designed by an Architect
There are lots of architects experienced in bespoke self-build homes. A good place to start is by speaking to ACA.
Follow on services
Our team are also on hand to help you traverse the tricky early stages of planning.
Pre-app planning service
To achieve a good indication of whether your proposed design is likely to receive a positive planning decision we recommend our pre-app service. Engage us to prepare the relevant drawings and act as your agent with your local authority. A one-off fee is applied for our pre-app service. Contact us for more information.
Planning service (FREE)
Place your order for your timber frame and we'll manage your planning application on your behalf free of charge. If planning is refused, we'll refund your deposit.
Planning T&Cs - Our planning service is only offered to clients committed to commissioning a Fleming Homes timber frame.
We require a 10% deposit on the agreed timber frame cost to access our planning service. However, in the unlikely event that your planning permission is refused, your deposit will be refunded in full.
Please note that our free planning service does not include a planning appeal process, i.e., we do not represent clients before a committee.
We reserve the right to withhold this service if a planning project is unusually complex and requires specialist planning advice.
Benefits of Designed by You
A major attraction of self-building is the opportunity to design your own home. Compromising on space becomes a thing of the past as you get creative with space so that it perfectly matches your lifestyle.
As our experienced timber frame home designers help to translate your ideas into designs that work for your site, they will also be designing with timber frame in mind. In doing so they will highlight where your design choices will lead to extra structural costs, so you can weigh up the benefits against the cost and choose where best to invest your budget. Working with Fleming Homes you can also be assured of a quality timber frame home that performs over its lifetime.
If you are looking to build cost-certainty into your project, choosing to work with Fleming Homes' design team will also help you to achieve an accurate cost for your timber frame early on. There are obvious benefits to understanding the likely costs before finalising your design and securing planning permission. (Remember a full specification timber frame kit erected to the structural wind and water-tight stage can represent approximately a third of your total build cost - not including windows and doors).
Our highly skilled team has been designing homes since 1986. They have seen architectural styles come and go reflecting the spirit of different times, but fundamentally they understand that the key to designing functional, beautiful homes are the people who live in them. Our designers are also experienced in construction design meaning they understand the structure of a dwelling which is critically important for achieving a quality, cost-effective design.
We call it Designed by You for a reason! We don't have standard designs or a house-style; whether you are looking for an affordable design that is modest in size and designed for low-cost living or a grand façade incorporating timeless architectural design features, we believe that one of the key advantages of self-designing with Fleming Homes is that your home will be designed to be just right for YOU.

Introducing some of the team
Choosing to use our free design service puts you in expert design hands. Our architectural design team includes Bernard Buss, whose career can be traced back to W H Colt & Son & Co. Ltd, the UK's timber frame pioneers, where he started as a designer in 1970. In 1986 he was one of the founding directors of T Fleming Homes Ltd. Over an extensive career Bernard has become adept at helping clients realise their vision for their self-build homes.
Bernard is joined by Dave Loomis, who studied architecture at Drexel University in Philadelphia. Dave subsequently went on to become a timber frame construction design technician giving him unique insight into how our homes are designed for construction. Having returned to his early passion of designing, Dave blends his knowledge of architectural design and construction to help clients develop their ideas for modern living.
Planning & Building Regulations Manager, Scott Hunter also brings a wealth of knowledge and experience to the team alongside an impressive record of translating designs into successful planning applications.
BERNARD BUSS
HEAD DESIGNER
SCOTT HUNTER
PLANNING & BUILDING REGULATIONS MANAGER
SAMPLE DESIGN DRAWINGS
Your design will always be led by your brief, preferences, and aspirations; however, we will identify design considerations in relation to the orientation of your plot, local vernacular, and other external factors to help build on your ideas.
Sometimes it will only take one or two attempts to achieve a design that nails your requirements perfectly, in which case our Design Feasibility service might be perfect for your requirements. This service offers hand drawn scale plans and elevations that capture your ideas in practical designs.
Our Designed by You service allows you to take more time to digest floor plans and elevations, through a consultative process offered via video conferencing.
Once you finalise the design of your timber frame home we can provide a quotation for your project. This will give you a clear idea of the structural cost implications of your design choices before you approach the planning stage. And if you need to make some changes as a result, no problem, we'll help you to achieve a design to suit your budget.
THE COMPLETED PROJECT
The above design and planning drawings were produced for the farmhouse below. You can read more about this project in our case study.
PLANNING DRAWINGS
When you are happy with both your design and your quotation, our architectural design team can act as your agent helping you to navigate some of the tricky hurdles associated with gaining planning consent. At this stage, you will receive a full set of CAD planning drawings. You can read more about our planning service here.

UNDERSTANDING KEY SELF-BUILD DESIGN PRINCIPLES
It's important that you understand the general principles underpinning a good self-build design, at the outset. Below, our design team has highlighted some of the key things to start thinking about with your plot in mind.
Our design service will consider all these points and more to ensure your timber frame home is perfect for you. We specialise in one-off homes, designed, and developed around your bespoke requirements and your site's potential.
Once you have secured your plot get started with our free design service.
"Thanks for this - these are absolutely perfect!"
Rochelle Bucknell
"Many thanks for sharing this. I am very pleased with the way the design has shaped up."
Akshay Belwalker
"Instead of the usual elevation drawings we are used to seeing and been provided with elsewhere - we couldn't fault it. It provides a much clearer, more realistic illustration of what we are trying to imagine a house to look like. That's much more in tune to what people like us are looking for."
Calum Jefferies
"Thanks for the initial Sketch Scheme Design. We were both impressed with how the design included so many of the features we specified. It is a good starting point, and we would be interested in discussing it further."
Steve Harding
"We went into the design stage for our dream home a wee bit daunted, without an iota of experience or technical know-how. David Loomis listened and advised and 'pictured'/imagined and double-checked with us every step of the way; we're not daunted anymore and we have the perfect design."
Aileen & Pam, July 2021
"Thanks again for your hard work (and patience) to make this more than just an idea in our heads – very much appreciated."
Tony and Martine Lynch, August 2021